7 Tips for Home Sellers to Increase Curb Appeal
Posted by Matt Barker on Thursday, March 14, 2013 at 5:27 PM
By Matt Barker / March 14, 2013
Comment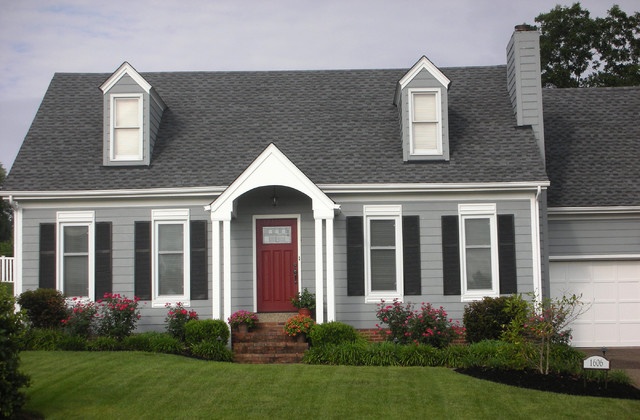 There have been a few headlines indicating that sellers listing homes for sale are scarce in the Twin Cities metro, even as the real estate market recovers and home prices increase. But undoubtedly as the spring selling season approaches, sellers are taking the time to prepare their properties before putting their home for sale on the market.
Increasing home sale prices and dwindling inventories are slowly shifting us away from a buyers' market, offering home sellers with new and rewarding opportunities. With prices on the rise, the number of people who are underwater on their mortgage is declining, and naturally, more people will be willing to put their home for sale on the market. For homeowners who have been stranded on the sidelines, now is the time to start thinking of selling a home.
Before you put up your home for sale on the market, though, there are some things home sellers can do to maximize sales price. By taking some steps to increase your home's curb appeal, you can increase the chances your home sells for a price you can appreciate.
To help increase your home's curb appeal, here are seven tips for setting yourself up for success this spring selling season.
Holiday Decorations. If you still have a light-up snowman or Santa Clause in your front yard or on the roof, now is the time to take it down. Holiday lawn ornaments that stick around into the spring detract from the newness of springtime. Before you do anything else, clean up your out-of-date seasonal décor.
A Welcoming Front Door. Your front entrance is the face of your home. Making changes in this area to make it more welcoming can offer a high return on investment for home sellers. A fresh coat of paint and new hardware can make a huge difference. Be sure the doorbell is working and don't forget to put out a really welcoming welcome mat.
Light the Way Home. Good lighting can really put the beauty of a home on display in the evening. Consider adding lights to the outside of your home, such as solar lights along the sidewalk to light the path or spotlights to light up attractive exterior features of your home. If your front porch lighting is dated, consider updating it. Don't forget to make sure that the fixtures are clean and that dead bulbs are replaced.
Clean the Yard. As the snow starts to disappear, pick up garbage, dead leaves, fallen branches and dog doo that may have accumulated on the lawn. Prune trees and shrubs before the weather warms up. As soon as the weather permits, rake away the layer of dead grass, as this will aerate the soil and allow new growth to emerge more quickly.
Seasonal Maintenance. Spring home maintenance is always vital, but it's especially important when you're planning to sell a home. Look over the roof for missing shingles and other repair needs, as this can diminish your home's appearance and sale price. Clean windows until they shine and repair any ripped window screens.
Give It a Bath. When the weather has warmed enough that the threat of freezing has mostly passed, use a power washer to spray away the dirt that winter has deposited on your home. A quick power wash to siding, patios, sidewalks, and garage doors is one of the fastest and cheapest ways to improve the curb appeal of your home.
Spring Flowers. One of the best things about spring is the flowers. The splash of color and beauty is a welcome sight following the dreary monochrome of winter. When the weather is warm enough, put planters full of spring flowers near your door and along the path leading to your home. Plant a garden near the side of your home or add some ornamental shrubs.
Curb appeal alone isn't going to sell your home, but it can certainly make a huge difference in getting people through the front door to see what is inside. This is especially true when it comes to people who may be driving or walking around the neighborhood, searching for their next home. These are just some of the most basic ideas for increasing curb appeal, so don't stop here. Think of other things you can do to improve the appearance of your home and carry it out.
Do you have a suggestion for increasing curb appeal for selling a home? Let us know in the comments your idea for improving curb appeal.