Find the Best Gas Prices in the Twin Cities
Posted by Matthew Deery on Friday, January 2, 2015 at 6:10 PM
By Matthew Deery / January 2, 2015
Comment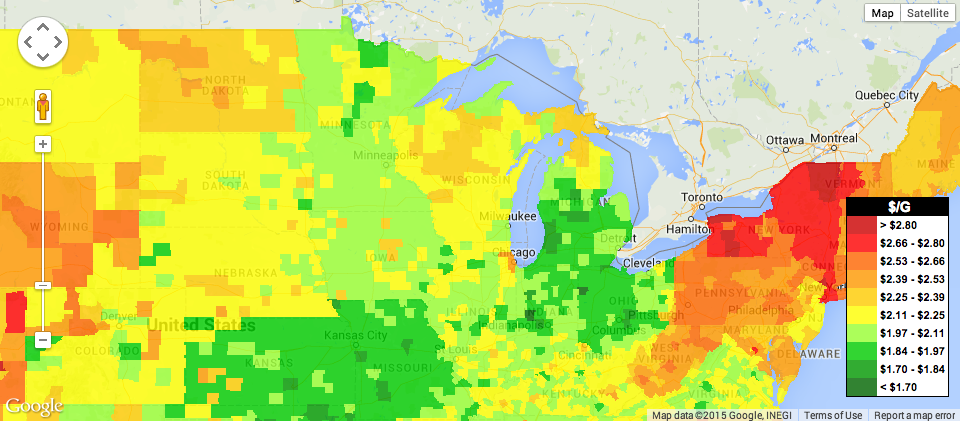 In recent months, gas prices have been plummeting much to the delight of Minnesota drivers everywhere. But have you ever been filling up at the pump and wondered if you are getting the best deal? There are few things that annoy me more than filling up and driving down the road and seeing a gas station selling gas for three cents cheaper. Well, now those days of "living in the dark" are over -- GasBuddy.com has created an interactive map that has all the best gas prices in the Twin Cities which will allow consumers to get the best deals at the pump every time.
The map is even spans across the country so you can check out what gas prices are like in other states. Checking out the coasts, the map will make you happy to be a Minnesotan (the coasts are well over $2.50 a gallon).
So any time you are complaining about freezing your butt off filling up, at least you are getting a great deal at the pump.
Check out the interactive map below.