Golf Courses Finding a Second Life as New Home Subdivisions
Posted by Homes of Minnesota Team on Wednesday, July 24, 2013 at 11:10 AM
By Homes of Minnesota Team / July 24, 2013
Comment
At the Parkview Golf Club in Eagan MN, the once busy verdent fairways have been abandoned. Little by little, the course is being liquidated into non-existence — from its clubhouse to every last golf ball.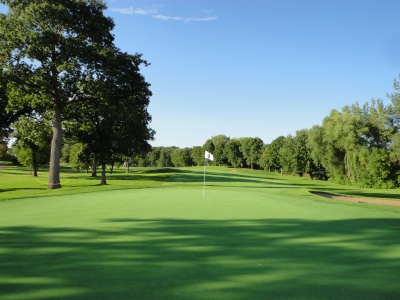 With home building on the rise and the sport of golf in decline, Twin Cities courses have become a potential "next frontier" for housing developers as owners look for ways to unload declining clubs. In the Twin Cities suburbs alone, four courses are undergoing conversion to upscale housing developments. That number is likely to climb.
"Any golf course that's within a growing community could be worth more to the owner as a development prospect than as a golf operation," said Tom Ryan, executive director of the Minnesota Golf Association. "It's not a surprise in this market."
Right now, the Parkview Golf Club in Eagan is being liquidated, piece by piece. Bulldozers and dump trucks will soon help transform the city's last 18-hole golf course into Eagan's newest subdivision, Hillcrest.
"The housing market is really hot right now, and the golf course market is extremely soft," said Kurt Manley, the Twin Cities developer who recently sold Parkview Golf Club to D.R. Horton Homes. The company has already shuttered the course and will start installing roads and utilities this summer. By fall, D.R. Horton will start building 166 houses that will sell for $400,000 or more.
With more golfers per capita than any other state, Minnesotans truly love the game, but there simply aren't enough of them to support the 500-plus privately owned courses located within the state. Many of them were built during the 1990s when interest in the sport was growing and land was cheap. Some were even built by housing developers as an amenity to help drive sales of houses on the periphery of the course. These days, there is a shortage of developable land and a surplus of courses, making the land increasingly attractive to builders.
Such conversions have been met with strong opposition in some communities, leading to delays for some projects. Neighboring homeowners don't want to lose the open spaces and recreational opportunities that golf courses offer. In Eagan, for instance, the decision to convert the Parkview course into housing took more than a year because of complaints from residents.
With pressure on developers to procure land for future subdivisions, the hunt for developable land will continue. According to the National Golf Foundation, the number of rounds played per 18-hole course nationwide fell nearly 15 percent from 2000 to 2011, making the courses ripe for the picking. When a developer comes calling, it's hard for some course owners to resist.
Whether it's derived from a golf course or not, Homes of Minnesota can help you find great homes for sale in Eagan MN. Contact our real estate experts to take the first step towards buying a home today.