At the Parkview Golf Club in Eagan MN, the once busy verdent fairways have been abandoned. Little by little, the course is being liquidated into non-existence — from its clubhouse to every last golf ball.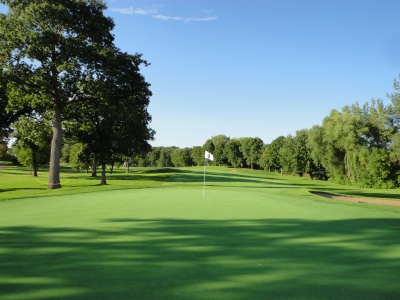 With home building on the rise and the sport of golf in decline, Twin Cities courses have become a potential "next frontier" for housing developers as owners look for ways to unload declining clubs. In the Twin Cities suburbs alone, four courses are undergoing conversion to upscale housing developments. That number is likely to climb.
"Any golf course that's within a growing community could be worth more to the owner as a development prospect than as a golf operation," said Tom Ryan, executive director of the Minnesota Golf Association. "It's not a surprise in this market."
Right now, the Parkview Golf Club in Eagan is being liquidated, piece by piece. Bulldozers and dump trucks will soon help transform the city's last 18-hole golf course into Eagan's newest subdivision, Hillcrest.
"The housing market is really hot right now, and the golf course market is extremely soft," said Kurt Manley, the Twin Cities developer who recently sold Parkview Golf Club to D.R. Horton Homes. The company has already shuttered the course and will start installing roads and utilities this summer. By fall, D.R. Horton will start building 166 houses that will sell for $400,000 or more.
With more golfers per capita than any other state, Minnesotans truly love the game, but there simply aren't enough...