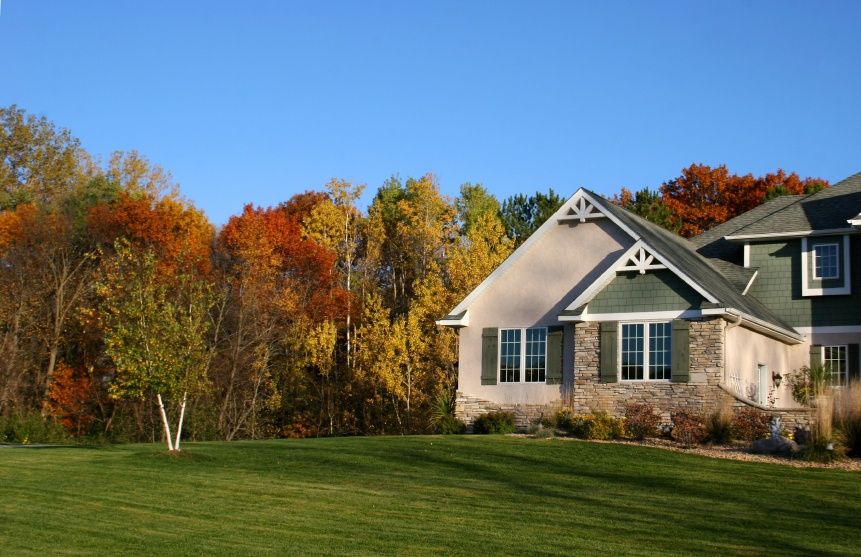 Fall can be a great time of year for selling a home - even in places with four seasons. We think of spring as home selling season, but really homes are moving all the time. People are back from their vacations and the holidays and inclement weather aren't yet here. Now is the time to be buying or selling a home.
Here are five tips for owners to keep in mind when selling a home in autumn.
1. Tidy Up the Yard. You'll be busy keeping the yard clean if your home is on the market in fall. Now is the time to cut away vines that grew in the summer to let more light inside the house and trim back branches to better reveal the exterior of your home. Wash your siding if it has accumulated dirt over the summer. Ensure your gutters debris-free and are draining well. If you get a lot of rain in the fall, have floor mats on hand and spots to place wet shoes and umbrellas. If snow will be falling soon, have the tools on-hand to shovel the sidewalk and de-ice the stairs.
2. Festive Fall Curb Appeal. Get your house into the spirit of the season. Buy potted flowers for the front of the home like marigolds and chrysanthemums. Decorate the outside of your house with a festive fall wreath on the door or traditional pumpkins, gourds and Indian corn on the patio. If Halloween is near, feel free to have a jack-o'-lantern. Keep your holiday display simple, though: Too much and you could distract home buyers and make them less interested in your home.
3. Dust It Up. Your home should be spotless when you put it up for sale on the market. Buff your bathrooms and kitchen until they shine. Thoroughly clean underneath furniture and behind it, in the corners...