Reggie Award goes to Norton Homes
Posted by Matt Barker on Tuesday, October 30, 2012 at 1:23 PM
By Matt Barker / October 30, 2012
Comment
In October 2012, our long time building partner, Norton Homes, was awarded a Reggie from the Builders Association of the Twin Cities.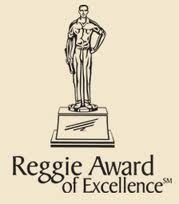 This coveted award has been given to Top Minneapolis & St. Paul Builders for more than 40 years and is awarded based on judging by peer-teams of Builders who determine the best examples of excellence in quality, design, value, and construction.
Norton Homes competed in one of the ultra-competitive upper brackets and received the Reggie Award for its model home in Eden Prairie's prestigeous Enclave neighborhood. We are so proud of Chris Norton for his hard work and dedication to delivering homes of exceptional quality and design! From starter homes to luxury homes, Contact Us about building your new custom designed home with Norton Homes!