Communities of the Twin Cities:
The Twin Cities of Minneapolis and St. Paul are comprised of eclectic urban neighborhoods and diverse suburban communities. From high rises to hobby farms, there is certain to be a community that suits your lifestyle. For more information about the Twin Cities, please access the detailed information about each community using the links and maps below or Contact Us and we will be happy to provide you with helpful information.
St. Paul Real Estate by Neighborhood
St. Paul, Minnesota
Population: 290,770
All 17 neighborhoods that make up the City of St. Paul are unique in their own way and provide many diverse options for home buyers.
» Information about St. Paul Neighborhoods and Real Estate Listings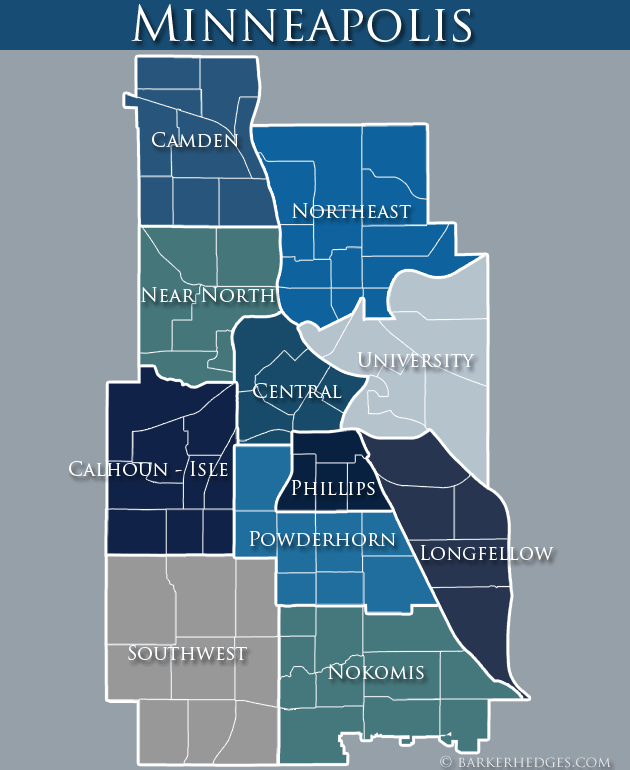 Minneapolis Real Estate by Neighborhood
Minneapolis, Minnesota
Population: 392,880
Minneapolis is comprised of 81 unique neighborhoods that are ofted grouped into 11 larger communities.

» Information about Minneapolis Neighborhoods and Real Estate Listings

The Twin Cities Metropolitan Area (All Minneapolis & St. Paul Suburbs)
Twin Cities Metro Area
Population: 3,759,978

» Information about the Twin Cities Area and Real Estate Listings